Innovation
WipeFlush Brings Pillars of Innovation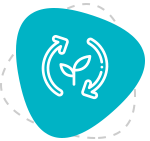 Environmentally-Safe
Wipes, 100% bio-degradable. The wipe will disperse like toilet tissue making it safely-flushable, compostable, or able to be ground in a kitchen disposal or grinder.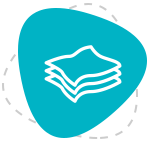 Multi-Application
The base-sheet is suited for all wipe applications, not just for perineal usage. We will end the customer confusion as to what is the proper method of wipes disposal.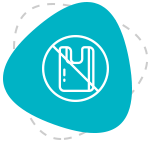 No Plastic
ES-WIPE does not contain any plastic components. Thus, no plastic or even micro-plastic will remain in the sewage system or wherever wipes will be.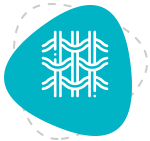 Cellulose Ingredients
100% cellulose-based ingredients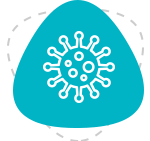 Corona Virus Pandemic
The Coronavirus pandemic can be fought in a sustainable way by using ES-WIPE and ES-BS (dry ES-WIPES).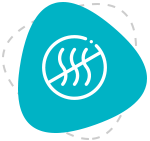 Odorless
No "built-in" scent to the base-sheet.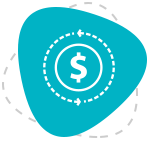 Circular- Economy
ES-WIPE disperses completely and can be converted into fertilizer which can be used for industrial forests from which the fibres can then be harvested to manufacture more wipes.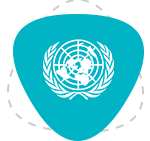 UN SDG
We are proud ES-WIPE can comply with UN SDG's 3, 6, 9, 11, 12, 14. WipeFlush's fulfils the UN & EU vision of a sustainable and affordable economy.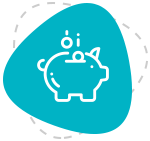 Save Money
ES-WIPE will help saving money in both ends of wipes "life" – it will be price competitive with regular baby wipes, and there will be significant reduction in waste disposal cost.
Existing "flushable" products are inferior: they provide poor user experience; they are more expensive than baby wipes; they are mainly available for a single, perineal, application; they are limited to 2-3 wipes (pages) per flush and are actually MTT (Moist Toilet Paper) and not wipes.
ES WIPE is the solution to all these problems.
Have a Question? Contact Us Today
Learn more about WipeFlush environmentally-safe, sustainable, and affordable wet wipes.